Our free time has become super lazy. But at least we've graduated from living/sleeping on the couches to the bed! We spend a lot of time there, eating, playing video games, and watching way too much tv and movies. But really, we don't have many options, so tv it is! Just in case you find yourself in a similar situation, hopefully with a Netflix account, here are some "new to us" shows that we've been watching. Luckily shows that are all wrapped up, no waiting till next week for a new episode, just pure binge watching at it's finest.
Damages, Glenn Close is a killer lawyer and I want to be her so badly!

Twin Peaks, Chad watched this on Netflix and is stoked for the 3rd season to come out even though the 2nd season wrapped up in the 90's.
The F Word, The F Stands for Food guys, come on!, but it's Gordon Ramsey's show so you know there is a lot of the other F word involved as well. If you don't mind that though it's an awesome show, we already went out and found the cook book that goes with the show! Skip the 1st season and just start on the 2nd, you have to go to Hulu for this gem.
Mind of a Chef, the first season was awesome, clearly we enjoy food shows.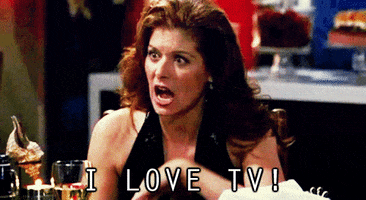 Just to keep things interesting Chad decided a fort was in order. So we had a little love tent situation going on for a while. It kept us nice and cozy at night, made Penny feel super protected and cuddly and freaked the heck out of Rukia. Finally one night Rukia was laying on the corner of the bed, on top of the sheet and took the whole darn thing down right on to Chad's head. We threw it all to the side and continued sleeping. Penny managed to find a brand new cozy spot in spite of the tent's downfall.
Can you spot the kitty?
And just in case you missed out, here are our favorites. We've seen each episode more times that we can count and will regularly quote them. And by quote I mean recite the entire episode. Now that's love.
New Girl
Parks and Recreation
30 Rock, how have people never watched this?
How I Met Your Mother, thanks for getting us hooked on this way back when Patrick!
We also love Arressted Development, It's Always Sunny in Philidelphia, and Portlandia.


Any shows that you absolutely love? Share your favorites!!!